"It's spring fever.  And when you've got it, you want—oh, you don't quite know what it is you do want,
but it just fairly makes your heart ache, you want it so!"

 Mark Twain
This gaggle of giggling sprites sprinkling sunshine and happiness from corner to corner remind us to rejoice for spring has sprung.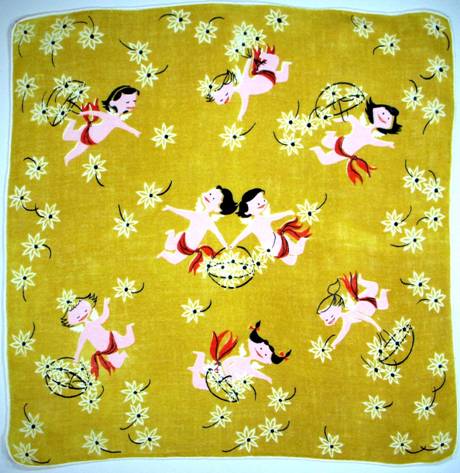 Even when trees remain lifeless and bare, the happy border of crocus and daffodils confirm spring is on its way.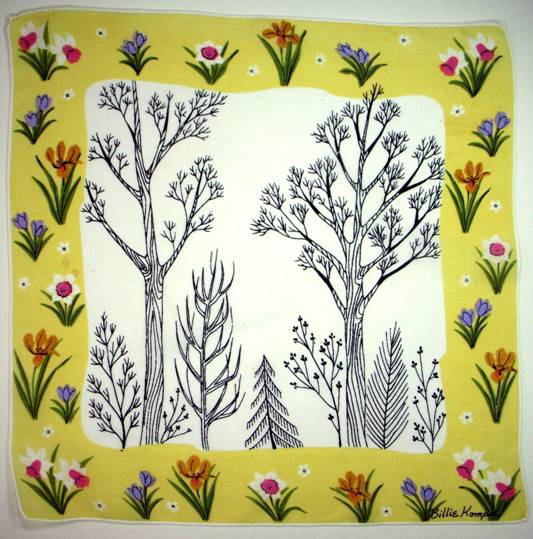 "A tree can be tempted out of its winter dormancy by a few hours of southerly sun—

the readiness to believe in spring is stronger than sleep or sanity."

 Amy Leach, Things That Are
 A bounty of blossoms broadcast "It's spring!" from sophisticated sunshine to deep purple to the tiny scallop upon scallop edged cherry blossoms, echoing the plethora of petals which erupt in showers of confetti on the winds of spring.
"I want to do with you what spring does with the cherry trees."

Pablo Neruda, Twenty Love Poems and a Song of Despair
Nosegays of violets form a pinwheel of purple while lavender lilacs tempt and delight.
Sprightly spring hankies are perfect for flirting. From lilac to pussy willow, they peep from pockets to tease "Let's play."
"Spring is nature's way of saying, 'Let's party!"

Robin Williams, Weapons of Self Destruction
To enhance your viewing, Mendelssohn's Spring Song
httpa://www.youtube.com/watch?v=8mz5Rtx-Eu0


Pink tulips dance with delight, while a May Day basket boasts the world's most outrageous blossoms.
"Spring work is going on with joyful enthusiasm."

John Muir, The Wilderness World of John Muir
Before the fusillade of fragrances explodes on the scene, Mother Nature is silently at work, preparing surprises soft as a lover's whisper, gentle as a baby's sigh. These harbingers arrive on tip toe, and require our quiet observation, much like these beauties here.  (Oh how I love the subtlety of appliqué.)
Stately in their simplicity, these elegant images stand dutifully at attention to assume center stage in the rites of spring.  Whether pale pastel or bold batik, both are the perfect precursors of the season.
| | |
| --- | --- |
| | The persimmon beauty above finds the perfect home in this double door pyrography handkerchief box featuring a little Dutch boy and girl. |
Indeed for a season that arrives muted and muffled by a stalwart winter, we find some surprisingly bold images.  Spectacular!
"After that hard winter, one could not get enough of the nimble air. Every morning  I wakened with a fresh consciousness that winter was over. …If I had been tossed down blindfold on that red prairie, I should have known that it was spring."

Willa Cather, My Antonia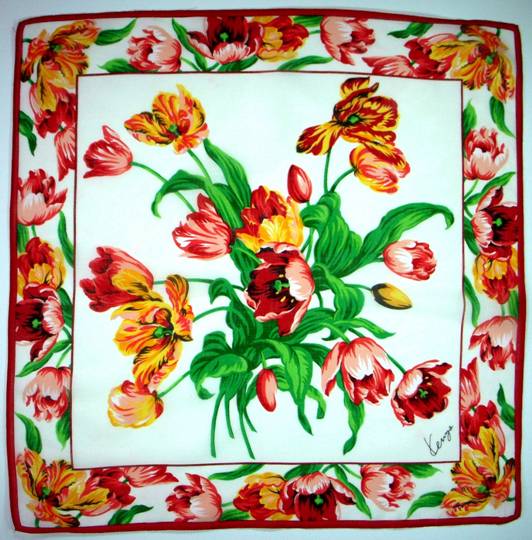 "Despite the forecast, live like it's spring."

Lilly Pulitzer
A tornado of tulips swirls alongside a bouquet bursting with a blood red prima donna who refuses to be silenced. 🙂
Rich chocolate tulips form an unending pattern which emulate the cycles of the seasons.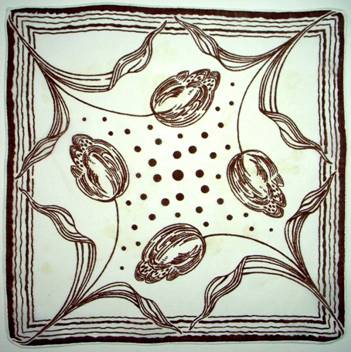 Velvety watercolors and deep sky blues serve as a backdrop for pinks which proclaim "Rejoice.  Spring has arrived."
"Something in the air this morning made me feel like flying. . ."

Eileen Granfors, And More White Sheets
Spring wouldn't be spring without one of my all time favorites, the Lily of the Valley. The flower represents a Return to Happiness.  Who better to welcome the spring?
Spring is the season of rebirth and renewal.   Of hope restored, of bounty, of possibility.   A time to dance, sing and delight in the joy of being alive. So whatever your passion or dream, this is the season in which to spread your wings and take a leap of faith.
"When spring knocks at your door, regardless of the time of year or season of our lives,  run, do not walk to that door, throw it open with wild abandon, and say, "Yes! Yes, come in! Do me, and do me big!"

Jeffrey R. Anderson, The Nature of Things – Navigating Everyday Life with Grace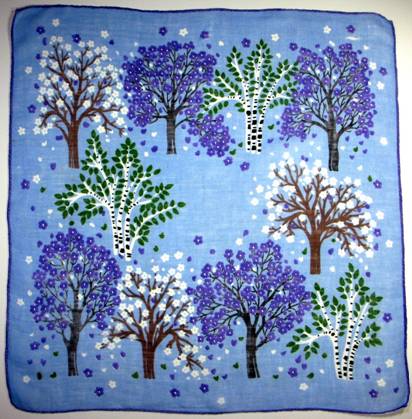 Just for Fun
| | |
| --- | --- |
| For three decades, the Fine Arts Museums of San Francisco have hosted Bouquets to Art, where over 100 floral designers display creations inspired by art from the museum's permanent collection.  It's a delight to see the myriad interpretations.  Here is just a tiny sampling. | |
Plus ca change….
Tulip Mania (your tweet for the day…)
For those who've navigated the dot.com crash and/or the real estate housing bubble, you may be surprised to learn many experts believe the first economic bubble began with the humble tulip in 1637. Documented in 1841 in the book Extraordinary Popular Delusions and the Madness of Crowds by Charles Mackay, we learn that at one point 12 acres of land were offered for a single tulip bulb.  (the Semper Augustus) In another instance a single tulip bulb sold for 10x the annual income of a skilled worker.
Tulips were the status symbol of their time for the merchants of Holland who held center stage in terms of trade with the East Indies.  A single voyage could produce profits of 400%.  To display their wealth, the "new money" merchant class built grand estates, surrounded by gardens which showcased exotic tulips.  Bulbs producing single color blooms were once sold by the pound, but a virus affecting the bulbs produced a "broken" striped color pattern, which was quite rare.  Because the "brokens" could only be produced by offsets, not seeds, they were extremely limited in number and greatly prized.