Ann Mahony has been a 'handkerchief girl' from childhood. "My mother always carried a handkerchief" says Ann, "and I was given hankies as a little girl. Decades ago, I began gifting brides with their wedding handkerchiefs, searching far and wide for the prettiest I could find. My sleuthing soon expanded to include hundreds of fascinating designs from the 1930's, 40's and 50's. Before I knew it I was hooked. I'm a sucker for the obscure, the orphaned, the overlooked" claims Ann, who has several handkerchiefs over a century old, with one attributed to the Blackborne Lace collection. "Like many collectors, I began by simply rescuing artifacts I believed should be treasured, and it grew from there." Her collection now numbers between 5000-6000 pieces.
Ann Mahony, collector & historian on vintage handkerchiefs is a member of the Textile Arts Council at the DeYoung Museum, the Vintage Fashion Guild and the National Speakers Association, and founder of The Handkerchief Project.  You can find her blogs at www.TheAccidentalCollector.com and www.HandkerchiefHeroes.com.   By day, Ann is a Court Qualified Handwriting & Forgery expert and is thus habituated to searching for the obscure and one of a kind.  For information on having Ann speak to your group, please email ann@annmahony.com
In the News
Atlas Obscura Magazine (online article)
UPPERCASE Magazine
Wall Street Journal
Huffington Post
Download Printable Versions of our Testimonials:
Speaking Audience Testimonials:

.
Blog Audience Response:
.

.
Audience Testimonials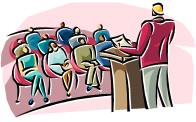 "You can quote me to kingdom come!!!  Your presentation was MESMERIZING, FASCINATING AND FLAWLESS.  Parts made me cry, too. Have you written a book? I want to purchase it for my granddaughters to whom I'll give my collection.  THANKYOUTHANKYOUTHANKYOUTHANKYOU for a memorable morning!!!"

Gretchen Gillfillan
"Thank you so much for your brilliant, informative, interesting & passionate talk about your lifelong handkerchief collection…it was wonderful!!! So many refined behaviors of your parents and grandparents have fizzed away, sadly… Loved the auction flirting story…as well as the hankie tied to your bag that the gallant 80 yr old man noticed!!! I was always a big fan of yours when you were on tv in the 90's on People Are Talking."

Cynnie Anderson
"You were so fabulous!!! I want you to do a book…Cool and colorful like your handkerchiefs to bring interest to your collection.  Really I just loved your presentation and wouldn't have missed it for the world."

Coreen Cordova
"Ann rocked it! Such compelling stories, powerful visuals and interesting subject matter."

Craig Harrison
"Your program at the deYoung was delightful – the information and your presentation made the morning full of facts and fun.  The script and visuals just flowed, we became thoroughly engaged in the subject matter. You are ready for "the circuit."

Carole Jehling
"Ray & I so enjoyed your interesting, humorous, & very professional presentation.  From the moment you began we were mesmerized. Fantastic visuals, perfect timing & clear message.  Thank you!"

Deborah and Ray Keeve
"Ann Mahony takes a subject like handkerchiefs and brings it to life with pathos, humor, history and insight. When she finishes her talk, the audience is enthralled and wants more…she has it and delivers!" 

Joel Panzer
"Your hankie stories are full of joy and memories -THANK YOU ANN! Thank you sincerely for a tremendous talk for the Textile Arts Council".

Vivian Faye
"Thank you for your very entertaining and informative presentation at the deYoung Musuem.  You absolutely WOW'ed the audience. In one short hour you managed to take your love and obsession for collecting handkerchierfs and walked us through their place in history, their beauty and the sadness in losing these treasures.  Your unique stories and anecdotes were fascinating, but what really brought them to life was your passion for these works of art and love of what they represent.  I wasn't surprised to hear from more than one of the attendees that you were by far the best speaker they ever had and would encourage the museum to bring you back again.  I for one would take a front row seat to see you over and over again.  Do you have a book coming out? Thank you for making my day."

Barbara Basch Wishner
"Ann Mahony is single-minded in her commitment to delighting her audience. Her attention to detail, mastery of her subject and deftness of delivery yielded a vibrant and enchanting experience. Ann, please come back again soon!"

Antonio White
"Ann Mahony was fabulous."

Simma Lieberman
"The wow factor was high for your presentation on handkerchiefs! Your high level of preparation was evidenced by your ability to intrigue the audience with fascinating stories and snappy context. You opened your heart to the audience and shared your passion for life, a wonderful perspective on history, and reminded us that touchstones to the past are sometimes found in the most unusual places. Thank you for a superlative presentation on a delightful subject matter.  We look forward to your next presentation."

Richard L. Corriea, Program Chair, GGBC
"You are one of the most interesting, multifaceted, knowledgeable, entertaining speakers I know.
It is fascinating to watch judges, attorney's, security professionals, FBI agents, retired Fire Chiefs and Police Commanders, and business executives of all generations hang on your every word as you regale them with vivid accounts of history so magnificently displayed on handkerchiefs. I marvel at your breadth and depth of knowledge. For almost 40 years I watched, listened, and coached speakers. You are in a category all of your own."

Patricia Fripp, CSP, CPAE, Past President, National Speakers Association
Blog Audience Response:        
 
"I'm frankly in awe at the astonishing variety and beauty in your collection of handkerchiefs!! Your writing is as brilliant as the colors in this blog. Thank you so much for your work!"

Lynn Fraley
"LOVE, LOVE, LOVE your website! I can't believe I haven't come upon it sooner! I am going to share it with all of my hanky loving friends! I would love to see as a book! I have been selling hankies for many years (as have my friends) and you have some that I have never seen before. They are amazing!"

Melissa

P.S….one more thing I would like to share with you. My grandmother (who was born in 1899) always told me as a child…."a lady never leaves the house without her handkerchief" – and I never did.
"Mon Dieu!! What a fantastic blog – I savor each one that is sent!!  Ann, remarkable job finding these little pieces of art. Your stories are wonderful. Each time your Blog is sent, I set time aside to really read every word – love the stories. You capture the essence of the scene that you display. Thank you for celebrating in such a grande style the vintage world of Hankies!!"

C.J. Rizzo
"You are something!!! I don't know where you find all of this information. Incredible!"

Joanie Barrett
 "What a wonderful start to my morning. The handkerchiefs as always are outstanding and the history or stories to go with them. The time and effort and research you do is amazing. Thank you for sharing with all of us."

Nancy Radar
"As always so much information regarding the world when there were hankies! What memories this story invoked! Love the telling of the stories all with hankies and advertisements. Rich history I say needs to be in a book!"

Vicky Feldman
 "Exceptional and lovely. You are a wonder!"

Selby Harrision
"Just had to let you know how much I appreciate all your hard work on describing these hankies. I sell vintage handkerchiefs on Etsy and with the lack of resources for identifying or dating, I find myself looking more and more to your amazing blog. The information you provide is simply not available anywhere! At least I haven't seemed to find it. Your website is a true treasure and one of my almost daily stops while researching my hankies. Each blog post is like a tiny little encyclopedia of knowledge. Thank you, thank you for all your dedication!"

Lisa
 "Well here I am in Montana and after reading your tribute to the great outdoors – dashed out into the inky night – just to gander once more at the beautiful heavens – you made me do it Ann."

Linda Roggemann
"Ann Mahony's blog is one of the most beautiful blogs I've had the pleasure to enjoy – both visually and content-wise.  She educates and entertains her readers. I've also had the pleasure to hear her speak live and she was fascinating.  Thank you Ann."

Patricia Fripp, Sales Trainer & Speech Coach
"Heartfelt thanks for giving us these enjoyable blogs; you write so well, obviously love your subject, and definitely work hard to give us entertaining and informative stories. I look forward to receiving and reading each new one, Ann!"

Myrna Denise
"This is all really amazing Ann. Such detail and cleverness. It is wonderful. Will you ever do it in book form?  It is museum show worthy actually. Congratulations. Quite the project".

Holly Stiel